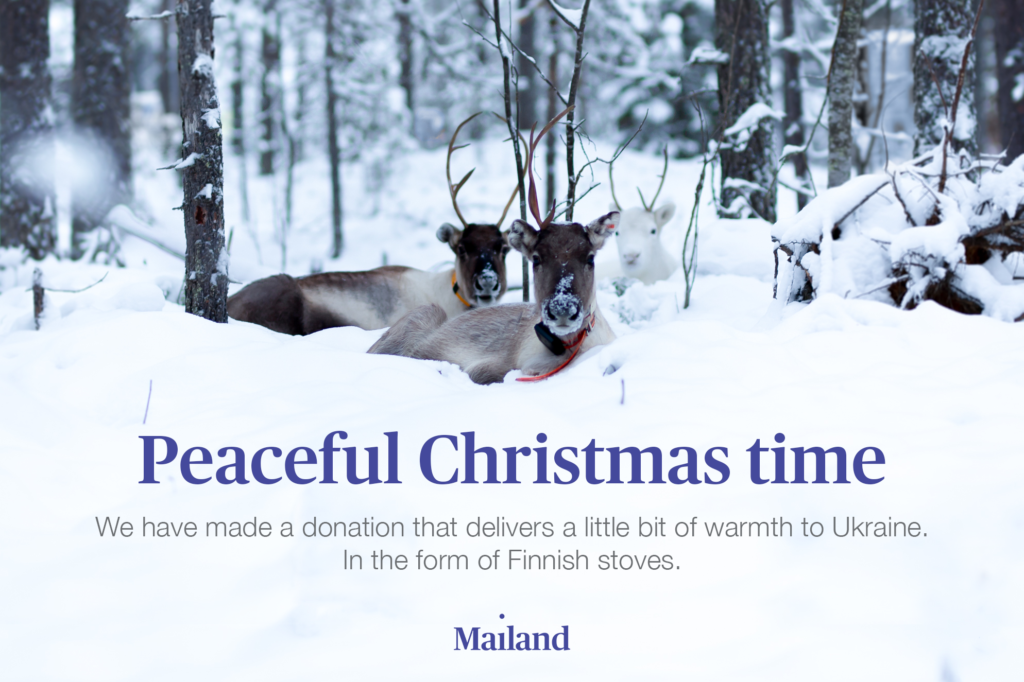 It's been a year like no other. We have completed many important projects and kept on helping our customers strengthen their positions. 
Now it is time to wish you all happy holidays and a successful new year.
We have made a donation that delivers a little bit of warmth to Ukraine. In the form of Finnish stoves.
Peaceful Christmas time.